I have a two year old little man with a very active imagination. He has just discovered dressing up as a new favorite game and it's sent me on the hunt for fun crochet hats. Use this free crochet pattern round up Halloween Hats as a speedy Halloween inspiration or as a quick project for imaginative play.
Frankenstein hat pattern by a Chick with Sticks: A free pattern for this adorable baby hat.
Baby Yub Nub hat by Kristen Stevenson: this is a free Ravelry download!
(if you are on Ravelry, I'm acrochettherapy. Let's be friends!)
Baby Top Hat by Playin' hooky design: Free pattern in two sizes.
Monsters Inc. Sulley inspired Hat pattern by Hopeful Honey: A free baby hat pattern on her blog.
Crochet Lobster Hat in five sizes : Fun free pattern on my blog.
Pirate Hat by Drops Design: A free pattern for five sizes.
Turkey Earflop Hat by Lakeview Cottage Kids: This free pattern comes in six sizes!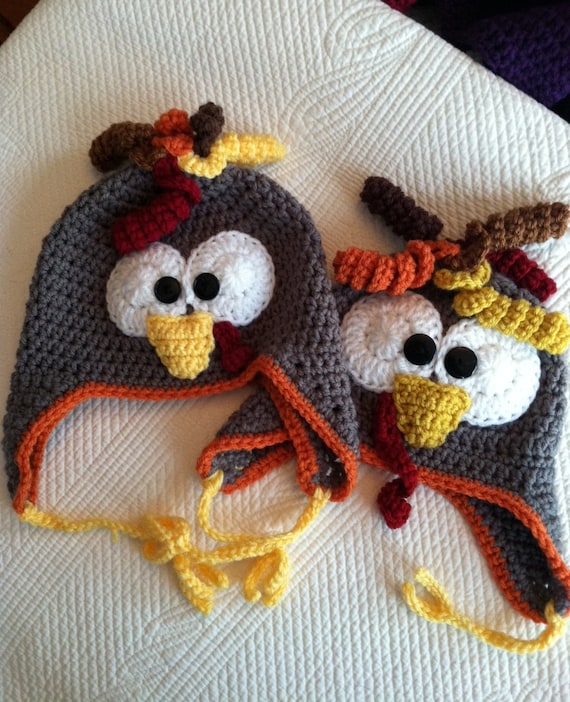 Baby Mandrake by Whistle and Ivy: This is a free pattern and even comes with a printable label for the onesie!
Alien Brain Slug by Louies Loops: The free pattern starts off with her confessing to be somewhat of a nerd. Well, so am I! I have to admit I got a little excited when I found this alien brain slug pattern… 🙂
That's it for my round up. Do you have any favorite Crochet Halloween Hat patterns? Let me know in the comments.
Happy crocheting!