Crochet and amusement
Silliness as one of the ten most common positive emotions we can use to boost our happiness and why crochet is great in times like these. Keep reading for a list of a few of my favorite silly crochet patterns.
In light of recent events I feel I need to write about this happiness inducing emotion. Life around us has been pretty bleak and I find it difficult to stay on track with trying to improve my happiness level. This is where silliness comes in. Taking a break from reality and redirecting your attention to something irrelevant and amusing might be more beneficial than you'd think! Read more after the tagAmusement has actually been around for as long as we have been Homo sapiens sapiens, maybe even earlier! The reason why even early humans were discovered to have a tendency for silliness is very simple. It feels good to laugh. Laughing is like a mini brain makeover, causing the release of endorphins and setting you on the path towards the upward spiral. The more often this happens, the easier it becomes for your brain to flex your happiness muscle.
Silly crochet projects
I always include amusement as one of the major reasons why I believe crocheting is therapeutic. Just think about crocheting amigurumis. It is almost impossible to feel down while you are making a cute, little doll or stuffie! Then, of course, there is a myriad of novelty hats and accessories out there.
What are your favorite amusing crochet or amigurumi patterns?
I can't claim not to be partial, since this guy was created by Lisi and we wrote the pattern together, but who can help but smile when looking at his squinty little eyes!

Twinkie Chan may be best known for her food scarves that are already 'hard not to smile' kind of accessories. I love this quirky trailer to her new book!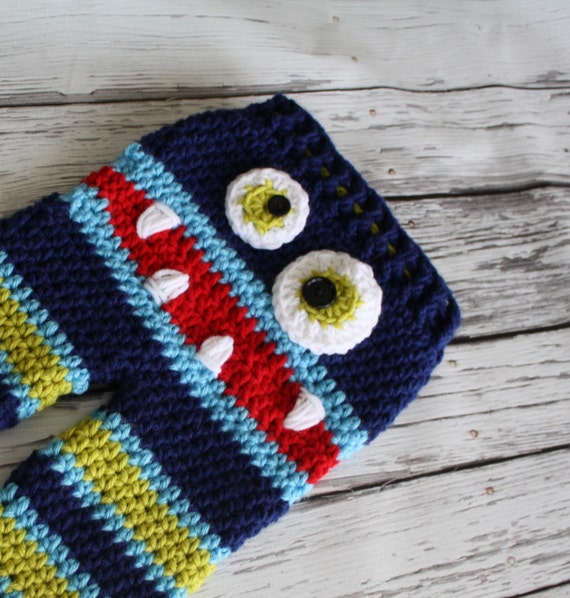 This list was a little hard to reign in and I could have probably added ten more silly patterns, but I have a little boy who needs these pants!
And yes, there ARE adult patterns out there 🙂
Have fun crocheting silly things and please tell me about your favorite silly projects!
*Disclaimer: I am an Amazon Affiliate. If you go through this link and buy something there, you help support this website. Thank you!
Save